Robin Smith
Biography
Robin Smith is an inveterate liar who lives in the middle of Nowhere, where she has disguised herself as a very poor person so that she won't upset the natives. She shares a dilapidated old house with an assortment of family members, furry animals, and surly turtles, and in addition to the massive stacks of accolades she's received for her writing over the years, she's also been awarded Deadliest GameMaster five times. Her first publication was in her fifth-grade newsletter, but she has since appeared in all sorts of periodicals, including "Dagger of the Mind," "Dark Desires," and "Hustler" magazine. She hopes to someday win the coveted Golden Tissue for her work in mainstream erotica, just as soon as they start awarding one.
Books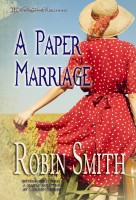 A Paper Marriage
by

Robin Smith
A man and woman agree to a marriage of convenience. He needs help taking care of an aging parent, and she needs health insurance. What they didn't count on was falling in love.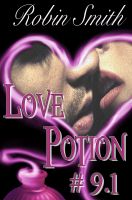 Love Potion #9.1
by

Robin Smith
Harper Hickes has brewed up a little love potion to sell in Hedgewick's, her bookstore, on Valentine's Day. But Hedgewick's is not a normal bookstore and Harper is not a normal bookstore owner. She's a witch. And that love potion? It really works- just not quite the way she planned. This Valentine's Day, quite a few unsuspecting customers are about to experience Harper's own private OTK fantasy!
Robin Smith's tag cloud