Hollie A Rogers
Biography
I am a student studying furniture making, but have always had a love for writing.
My first book 'The Shifter' started about two or three years ago, has been changed about twice and the sequels are already in progress. I hope anyone buying my ebooks enjoy what they read and will continue to follow Layla and friends through their battles, challenges and journeys.
I am currently rewriting The Shifter, and its original sequels will not be posted up, but instead be rewritten alongside it. I will post updates as I go along.
Books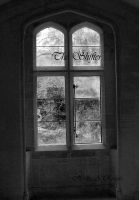 The Shifter
by

Hollie A Rogers
Layla is a sixteen year old girl undergoing the Change. The leaders of her country are hot on her tail as she fights to escape their clutches and gain the freedom she never had. Will she become the leader of a rebellion like her father had prophesised on the day of his death? Or will she just another victim of the soulless monster stalking her kind?
Hollie A Rogers' tag cloud