Dori Jones Yang
Biography
Dori Jones Yang is a writer who aims to build bridges between cultures and between generations. Author of a wide variety of books for different audiences, she loves to explore exotic locales, celebrate strong women, seek wisdom, and make history come alive. A former journalist for Business Week and U.S. News & World Report, Dori has written a business book about Starbucks Coffee, a children's book, two historical novels, a book of life stories, and most recently a book about wise wisdom.
Where to find Dori Jones Yang online
Books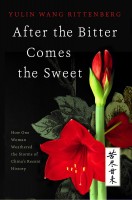 After the Bitter Comes the Sweet
by

Dori Jones Yang
After growing up in poverty in wartime China, Yulin Wang married Sidney Rittenberg, an idealistic American who had stayed in China to help the Communists after 1949. Working for Radio Peking, they had four children and a good life until the Cultural Revolution, when her husband was jailed on false charges. Her memoir is a tale of determination, resilience, and struggle.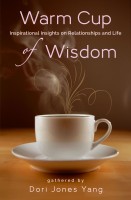 Warm Cup of Wisdom: Inspirational Insights on Relationships and Life
by

Dori Jones Yang
Nine women share their hard-earned insights about everyday wisdom: about joy, loss, tough times, midlife changes, raising teenagers, parenting adult children, aging and giving back - with inspirational insights from the older generation.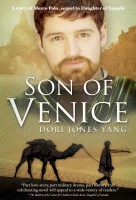 Son of Venice, A Story of Marco Polo
by

Dori Jones Yang
Son of Venice continues the story begun in Daughter of Xanadu, set in 13th century China. In that book, Emmajin, a fictional granddaughter of Khubilai Khan, met Marco Polo, who fascinated her with tales of romantic love. Son of Venice picks up the story as Emmajin and Marco Polo head west along the Silk Road. They face battles, intrigue, betrayal, and challenges to their unconventional love.
Dori Jones Yang's tag cloud