Raymond Burke
Biography
Raymond Burke is a British-born author - The Starguards: Of Humans, Heroes. and Demigods, Book 1 being his first novel. His background includes an early life in Canada and the US, employment in the British Army as an aircraft technician, an MSc degree in Archaeology from University College London, short-article writing, and currently customer service work. He is also a member of The Mars Society and the British Science Fiction Association. Through all, he has been a keen and aspiring writer. He currently lives in London.
Where to find Raymond Burke online
Books
The Terra Chronicles
by

Raymond Burke
The Starguards die on Earth! That is history. Fresh from victory over the Lore, the Starguards are stolen from Magna Aura by the time-travelling Astrals. Their mission: defend Earth. Mired in a fight for their lives the Starguards' desire is to return home. History will not stand in the their way.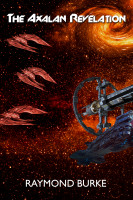 The Axalan Revelation
by

Raymond Burke
THE GALAXY'S FATE HANGS IN THE BALANCE The Starguards have mysteriously vanished from Magna Aura, following the Lore War. Their time-travelling kin, the Astrals, have taken over the galactic stage in their stead. Amid the Earth-Axalan War, the galaxy is being destroyed. The choice is clear: Unite to survive or die to an evil force.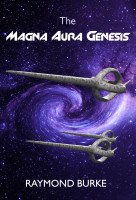 The Magna Aura Genesis
by

Raymond Burke
THE CELESTIAN KNIGHTS ARE DOOMED! And they know it! Long ago, it was prophesied the Celestian Knights would last a thousand generations, before their end in battle with their once-defeated enemy, the Lore! But the consequences of their actions to forestall their end have deep and tragic ramifications for their children: The Starguards.
Raymond Burke's tag cloud