Linda Tuck-Jenkins
Biography
Linda Tuck-Jenkins was fairly normal until age 28. She went to school (BA and MA with honors in Economics, Phi Beta Kappa) then worked as a stock market analyst, college professor, and Director of Economic Research for a Virginia state agency. But, a traumatic experience led her to a psychic, then astrology, and a "chance" encounter with best selling author Jerry Jampolsky who introduced her to meditation and A COURSE IN MIRACLES.

All was well—Linda had a satisfying consulting practice and a rich spiritual life. Until 1991, that is, when a voice began to intrude on her meditations. It wasn't her voice, she wasn't that smart. She wrote it down. So, peppered through her journals of mundane thoughts and dreams were shimmering gems of real wisdom. Her life became complicated in 1994 when her Guides gave her the outline of a book and told her to present the ideas she'd received in fictional format. And, that was the genesis of STARPEOPLE: THE SIRIAN REDEMPTION.
Books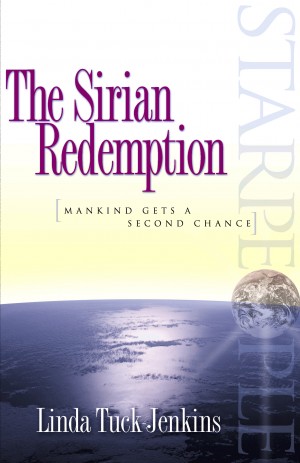 Starpeople: The Sirian Redemption
by

Linda Tuck-Jenkins
Trilogy: The Awakening, The Quickening, Critical Mass. Eons ago Starpeople came to Earth. They were scientists—genetic engineers—intent on creating new species. The trial went awry. Now they must right their wrongs in order to save humanity & the unity of Creation itself. Against a backdrop of government cover-ups, STARPEOPLE provides an uplifting outcome to doomsday prophecies.
Linda Tuck-Jenkins' tag cloud