Stevan Mijailovic
Biography
Stevan Mijailovic is an ESL teacher who has vast experience in teaching foreign students online. Through his teaching career he has encountered many different and difficult tasks during his lesson because of the language, cultural and other barriers. His most common saying to his students is "If you are not having fun while learning, you are doing something wrong!" which is exactly why he always tries to encourage his students to enjoy learning process as much as possible.
Books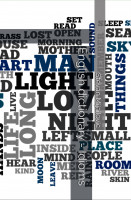 English dictionary - Idioms
by

Stevan Mijailovic
Idioms are phrases that have a meaning that is very different from its individual parts. Unlike most sentences that have a literal meaning, idioms have figurative meaning. A literal meaning is when each word in a sentence stays true to its actual meaning. Figurative meaning is when a combination of words mean something different than the individual words do.
Stevan Mijailovic's tag cloud