Stephen Wart
Stephen Wart, the author of "The Innocent Pollinator: Erotic Stories from India", has seduced many women, even before he joined the Indian army as an officer. His sexual adventures picked up steam after he became a Subaltern, and remained active throughout his service life. Even after retiring from the army, more so after his wife died, he stayed very active sexually. He has a keen eye having seen a variety of women and can sniff out the right ones.

Providentially, he has a larger than normal phallus and plenty of good luck, with a considerable staying power which drives women crazy. He innocently impregnates every female he seduces, and most of the time, only those who need a child land up into his inviting arms. In almost all cases, their husband are impotent in someway or the other, and they drown their deficiency in alcohol.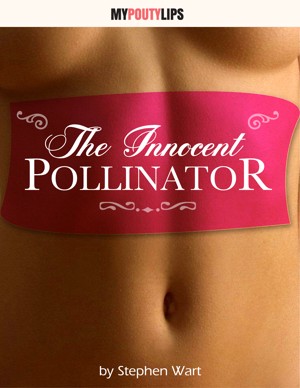 The Innocent Pollinator
by

Stephen Wart
(5.00 from 1 review)
"The Innocent Pollinator: Erotic Stories from India" has 14 short and sexy stories. Though some people make such a fuss about a fuck out of wedlock, in reality the minions who indulge couldn't care a fig. Moreover, among the Hindu gods, Krishna was so famous for playing his flute and seducing many lovely dames that he produced a tribe all by himself: if the gods could do it, why couldn't we?