StevenDalton
Biography
I'm 23 years old, and have always enjoyed writing; i've written quite a bit of fanfiction as a hobby and also regular stories the same way. I've never dreamed of getting published, but i figured I should at least try and see what happens. I appreciate feedback, critism and anything else as long as it's constructive and pledge to do the same.
Where to find StevenDalton online
Books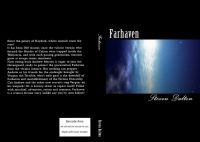 Farhaven
by

StevenDalton
It has been 200 seasons since the mighty Hordes of Calion were locked behind the Wallstorm, but now rumors stir throughout Raydark that a mighty vermin leader, Verquas; has gathered the Hordes together. Now Andrew Murrey and his young friends fight for their freedom in this fantastic adventure, filled with danger, mystery and suspense.
StevenDalton's tag cloud