Steven Sands
I've loved to read and write science fiction and action adventure stories for many years. I wrote my first story in the early-1980s on an IBM Selectric typewriter of all things - you remember those days when you pressed hard on the character key, it swung up and smacked a carbon ribbon onto the paper leaving a visible character on the page, one letter at a time. Wow, have things changed!

I am passionate about inspirational quotes, as you can see, as well as mainstream SciFi opera and AA, but always with a twist. I always want to through a curve to make it interesting and unusual while staying true to the genre and readers - my goal is to have readers think and smile, exhausted from the adventure.

I also strive to weave in my personal experiences into the story when I can, whether from travels, climbing, making or creative exploits. Every day, I get up at 4 AM, to write. It is amazing and wonderful.

My wife and I are very fortunate to live in the gorgeous Napa Valley in California, while I continue to work in downtown San Francisco. A bit of a hike, but worth the trip. No, we don't own a vineyard or winery, the rest is a long story I'll share on my website.

If you'd like to receive an email update whenever I release a new title, sign up for the VIP - Advance Notice newsletter at https://stevensandscom.wordpress.com/ You'll need to copy and paste that URL into your browser to visit my site.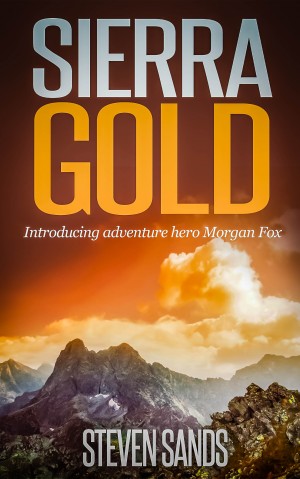 Sierra Gold
by

Steven Sands
While working to salvage a wrecked airplane, Morgan Fox discovers a trail that plunges him into a bizarre plot to use a stolen nuclear weapon to thrust the U. S. and its allies into financial and political chaos. Racing to save the world from the certain catastrophe the weapon would unleash, Morgan and comrade Jon Sinclair make a desperate stand in a battle the world cannot afford to lose.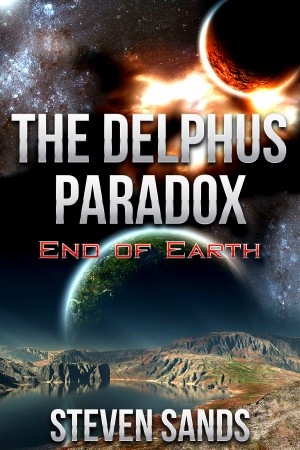 The Delphus Paradox - End of Earth
by

Steven Sands
A deep space exploration team lands on a distant, uninhabited planet and discovers a ringed fortress buried deep in a mountain. They find what may be a portal to a new world. With a damaged ship that cannot fly where can they go? When placed into ever increasing, imminent, mortal danger, the humans must choose a final stand and make a desperate choice.