Steven Spellman
Biography
You should never judge a book by its cover. As well, you should never judge a writer by his bio. With that being said, Steven Spellman is writer for readers who enjoy stories of lust, of deception, stories of redemption, of love and stories of horrors. Born in East Orange, New Jersey, Steven Spellman has been a drug dealer, a prisoner, an armed felon, a college student, a father, a husband, a sinner, a saint. Like everyone else Steven Spellman has worn many hats, but never any so well fitted as a writer. His ongoing struggle with life is a personification of the fact that You Should Never Judge a Book by its Cover; you may miss the whole story.
Books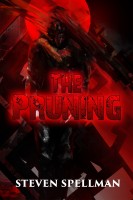 The Pruning
by

Steven Spellman
In the small quite North Carolinian town of Newfield, strange things begin to happen. A greed driven bank official is burned alive by what appears to be the first documented case of spontaneous combustion. A selfish employee is literally pulled into himself by a mysterious force.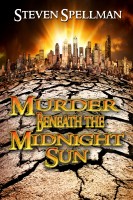 Murder Beneath the Midnight Sun
by

Steven Spellman
When a huge meteorite slams into the earth and moves the planet closer to the sun, a new age of wide spread drought and chaos ensues. Over a third of the planet's population is wiped out in what becomes known as The Great Splash, and mankind is thrust backward into a new ice age.
Steven Spellman's tag cloud