Chris Smith
Biography
Chris Smith originally got into photography with a Minolta Maxxum 7000 SLR 35mm film camera over 30 years ago. As processing costs got prohibitively expensive, Chris stopped taking pictures.

Over a decade later personal circumstances led Chris back into photography, but this time there was a 'D' in front of that SLR. This DSLR solved the processing cost issue, and he has never looked back. Various cropped sensor cameras from various manufacturers have been used prior to his current full-frame behemoth.

Chris currently resides in Calgary, Alberta, Canada. He teaches beginner and introductory photography to individuals and small groups throughout southern Alberta, and has been known to travel to other places where someone would like to learn basics of this wonderful art of photography. Chris' ability to simplify seemingly complex topics serves him well in these endeavors.

Questions, concerns, or queries should be directed to him at Info@StudioFreePhotography.com
Books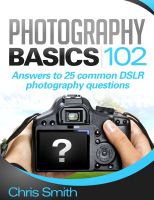 Photography Basics 102 - Answers to 25 common DSLR Photography questions
by

Chris Smith
Nikon or Canon? What about Sony? Or Olympus? What's white balance? When should I use a tripod? These are among the most common questions asked by those starting out in digital photography. I have put 25 of them together in this eBook, and answer them in my usual style.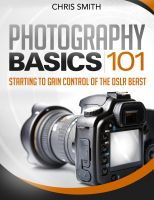 Photography Basics 101
by

Chris Smith
With all of the buttons and dials on the DSLRs of today, where does a budding photographer start? Where should they focus if they want to make better pictures? Basics. It always comes back to basics. And the basic concepts are the same no matter who made your DSLR. From concept descriptions to easy to follow exercises, this eBook will start you on the path of controlling that DSLR beast.
Chris Smith's tag cloud