Eric Scheske
Biography
Former columnist for National Catholic Register, Catholic Exchange, and Busted Halo. Former Editor of Gilbert: The Magazine of G.K. Chesterton. Author of hundreds of articles and short stories for various publications, including Touchstone, Detroit Free Press, Our Sunday Visitor, Columbia, the Michigan Bar Journal, and Route 66 Magazine. Author of "Two Men." Attorney. Father of seven.
Where to find Eric Scheske online
Books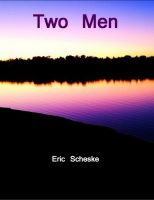 Two Men
by

Eric Scheske
There are followers and there are leaders. Maybe it's a paradox, but you ought to be a follower. Chesterton, Lewis, Muggeridge, Pieper, Aquinas, Augustine, Climacus, and a host of others explain.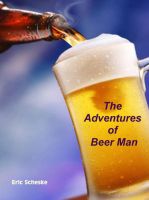 The Adventures of Beer Man
by

Eric Scheske
(5.00)
A humorous story of a man who believes in the innate goodness of drink and how he brings his belief to others through private efforts and the efforts of his improbable persona, "Beer Man." Underneath his efforts runs a constant theme: the quest for joy. Fans of G.K. Chesterton and C.S. Lewis will appreciate the book's theme.
Eric Scheske's tag cloud