Sue Myers
Biography
Sue (Schreck) Myers was raised in Libertyville, Illinois, and lives in the next town over with her husband, Gene, their cats, and a backyard full of birds and squirrels. Her first encounter with a dead body was in third grade. Whenever a classmate lost a relative, the nuns would march them up to the funeral home to say prayers over the deceased. Sue would stare at them, daring them to wink. Lucky for her, none did.
In her twenties, Sue worked as an ER Tech in a Chicago hospital between Rush Street and the projects. Because of the ER's interesting cliental, she was exposed to a whole array of situations involving the 18th District Police. Years later, Sue became a registered nurse, but her experiences in the ER never left her. She spent her nursing career in Labor and Delivery, Neonatal ICU and infertility. Her career in the medical field fueled stories which begged to be told. When Sue isn't writing, she can be found in her garden or quilting.
Books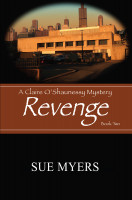 Revenge
by

Sue Myers
Once again, Cook County forensic pathologist, Dr. Claire O'Shaunessy pushes the boundaries of her job description to speak for the deceased, only this time, she almost joins them. Determined to discover who is responsible for the death of the mayor's sister, Claire is unaware she's caught in a serial killer turned killer's web of revenge.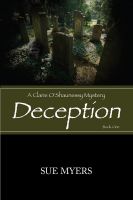 Deception
by

Sue Myers
Cook County forensic pathologist, Dr. Claire O'Shaunessy is an advocate for her patients, even if they are all dead. When the body of an unknown male discovered behind Chicago's Museum of Science and Industry is linked to the remains of her childhood friend recently discovered in a rural cemetery, Claire is driven to solve these two murders.
Sue Myers' tag cloud