Johannes du Preez
Biography
Hans du Preez, the author of Like Ducks On The Water, was born in the Free State province of South Africa on 11 November 1939. He matriculated in the town of Kestell, also in the Freestate, and graduated with a B.Admin degree.
He spent the greater part of his working life with the South African broadcasting Corporation (SABC) in Johannesburg. Fluent in the South Sotho language, he was employed by the South Sotho Radio Service. His first work as a writer was a radio serial for this service. This serial proved to be extremely popular and successful. With the advent of television services for black people, he was appointed as Manager of Television Drama. Whilst in this role he was permitted to write his own drama series, which was broadcast in the Tswana language. This series was also hugely popular. Hans was honoured with a Golden Plumes Award for his drama series by the SABC in 2006.
Books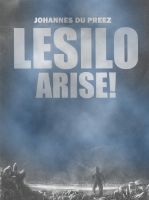 Lesilo Arise!
by

Johannes du Preez
A Latin proverb: "Out of Africa there is always something new." This is exactly what "Lesilo Arise!" comprises. The detective, Tshepo, soon realises that in this terrifying case of theft and murder he is up against far worse than a common criminal. Sinister and diabolical African forces are at work. Will he survive the onslaught of pure evil with his western orientated training and approach?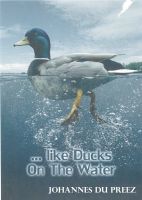 Like Ducks On The Water
by

Johannes du Preez
A true story of one family's struggle with demonic bondage. This book is a message of hope and complete victory"
Johannes du Preez's tag cloud