Susan Delaney
Biography
Susan Delaney started life in the Midwest but moved east in early adulthood, first to Bucks County, Pennsylvania and then across the Delaware River to New Jersey. She has a passion for many things, including art (her degree is in Art History), travel (at least *being* in new places, rather than the flying involved in getting to them), ice hockey (lately just watching, but once also playing--though never very well), listening to music (folk, classical, and many other genres), and meeting interesting people (and most people are interesting once you get them telling their own personal stories). She has had a number of jobs, including strange ones in her youth - like ice painting and pickle-packing - and some less fascinating ones involving editing and proofreading and even typing (with two fingers - the way she has written her novels).
Books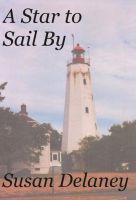 A Star to Sail By
by

Susan Delaney
What is a woman to think when she finds a man washed up on the beach—and he claims to have fallen off a clipper ship nearly 150 years before? That's the situation young widow Peggy Millwright finds herself in near her home at the New Jersey Shore. Will she unravel the mystery of this unexpected castaway—and will he help her mend her broken heart?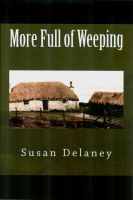 More Full of Weeping
by

Susan Delaney
From the grimy streets of 1920s Glasgow to the peat fires of the Outer Hebrides during the Great Depression, More Full of Weeping is the story of a boy called Hugh, a happy orphan who, in time, is taken in as a foster child on a Gaelic-speaking island off the Scottish coast. There he faces enemies, gains allies, and ultimately solves the mystery of his own parentage.
Susan Delaney's tag cloud