T.D. Dewmer
Biography
T.D. Dewmer is a twenty year old writer of young adult fantasy and romance. He was creating characters at age five, building worlds at age six, and crafting stories at age seven, all within his mind and his stories have only evolved since. Dewmer attended school for the arts, where he studied creative writing and music. He also writes song lyrics and poetry in his spare time. Follow his blog at td-dewmer.blogspot.com.
Where to find T.D. Dewmer online
Books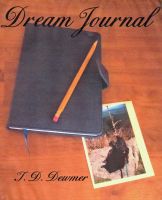 Dream Journal
by

T.D. Dewmer
(4.00)
Adam is an aspiring writer from Tennessee who was saved from the trauma of a tragedy by a mysterious dream girl. When he meets her in reality, he'll do anything to get her into his life and keep her there.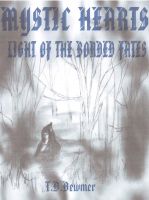 Mystic Hearts: Light of the Bonded Fates
by

T.D. Dewmer
(5.00)
If one dies, so does the other. Balthazar and Kristella's fates are linked. When war plagues his people, can a young man stand against malevolent forces when they threaten not only his people, but the girl of his dreams? Can he protect it all even when the flame of hope has been extinguished?
T.D. Dewmer's tag cloud