DUANE THE GREAT WRITER
Biography
DUANE THE GREAT WRITER, lives and surfs in Huntington Beach, California. He is an exceptional person who has very interesting friends, such as Rebazar Tarzs, Paul Twitchell, and Ursha LU the MerMaid, who reside in various levels and dimensions unseen by most people. His main focus is, 'The AdventurIS Series.' This is his Eight NUBooks, which far surpass anything on the earth as a Real Education and a RealCure for ALL. His website is: www.DuaneTheGreatWriter.Info. Email him at: DUANETHEGREATWRITER@LUS,COM, and he will send you a free book...Have Fun!
Books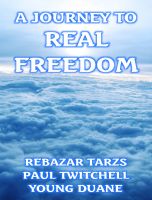 A JOURNEY TO REALFREEDOM
by

DUANE THE GREAT WRITER
The AdventurIS Series, is an 'Exceptional Explanation' of the possibilities and experiences a person can have while residing in what I term as The PsycRealms. Each person has the right to have their own 'truths,' which are of a personal nature, and have nothing to do with the actuality of RealTruth, which is a unique and RealPosition with The TruReality, THE ALLIS. This is a Real Adventure!!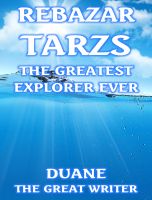 REBAZAR TARZS THE GREATEST EXPLORER EVER
by

DUANE THE GREAT WRITER
It is true, very little is known about Rebazar Tarzs, and so finally here is one of many NUBooks by DUANE THE GREAT WRITER, from 'The AdventurIS Series,' which features Rebazar Tarzs, as he has taught millions of people through the ages. Once anyone meets Rebazar Tarzs, their life will never be the same. As you read this, pay attention to Your DreamVisions at night...Have Fun!
DUANE THE GREAT WRITER's tag cloud