T L Jones
Biography
T. L. Jones lives in South East Texas with her husband, Dave, and Teacup Poodle, Winston. She is a former police officer and uses this experience to bring thrilling, believable mysteries to her readers.
Along with a vivid imagination T. L. loves anything paranormal and participates when possible in paranormal investigations. T.L. is a member of the East Texas Paranormal.
She has a passion for writing and developing intriguing characters for her books.
When time and weather permits you will find her scuba diving with her husband.
T. L. is an avid reader and enjoys hearing from her readers.
Books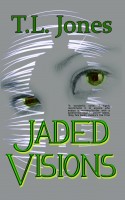 Jaded Visions
by

T L Jones
A paranormal thriller that gives you a little of everything in Jaded Visions. A young woman with a gift of visions puts herself in harms way to safe an innocent six-year-old girl she has never met before. A ruthless killer is closing in on them, can the unlikely pair beat the odd's against them? Find out in Jaded Visions By T L Jones.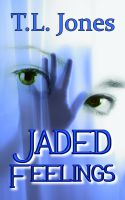 Jaded Feelings
by

T L Jones
Jaded Hamilton Douglas has psychic visions which lead her into murder and mayhem. Her latest vision has her searching for a possible murder victim until it appears the same woman is stalking her. Confusion has Jade searching for answers. Meanwhile, Jade has to find out if Emmie is indeed psychic herself, the child is acting oddly. Not to mention the new office has a ghost with an attitude.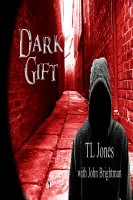 Dark Gift
by

T L Jones
DARK GIFT by T.L. Jones with John Brightman Welcome to the Bridgewater Triangle, an area purported to have Parnormal activity dating back to the 1500s. The small town of Freetown has dealt with this phenomenon for centuries, more recently with the support of N.E.P.R. but now, something is different.
T L Jones' tag cloud