Cass Uley
Biography
Cass Uley, prefers the atmosphere of farm to the city. Cass is a new author who'se first works include, "So You've Been in a Car Accident: What Do You Do Now?" - a guide for anyone who has ever been injured in an automobile accident; and "A New Beginning" - a short romance. Writing is not Cass' first career. It is, however, a passion that needed to be released. Cass' best work is yet to come. Look forward to new works in the near future as Cass experiments with different genres. Murder-mystery, suspense-thriller, and sci-fi are all on the horizon. Cass resides in Georgia, but has traveled widely and will put that knowledge and experience into future novels. Please stay tuned as this author's flamboyant style comes to life.
Books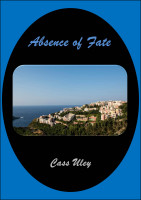 Absence of Fate
by

Cass Uley
As descendants of the Greek Gods, Dani and Galen must avoid assassins, assemble allies, learn the secrets of the Gods hidden throughout time, and follow clues hundreds of generations old. The closer they get to answers, the more danger they find themselves in. If they live through the danger, they will still have to work through obligations that require they live on separate continents.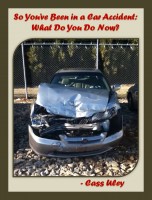 So You've Been in a Car Accident: What Do You Do Now?
by

Cass Uley
You are the victim of an automobile accident. You have been hurt and should be fairly compensated. Use this guide as you make decisions about physicians and attorneys, about what to document and what documents to keep, about things you should do to make your case easier for your attorney. In this concise guide, you will find a To-Do list, as well things to remember as you go forward.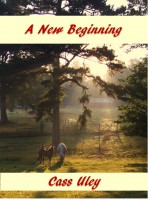 A New Beginning
by

Cass Uley
(5.00 from 1 review)
After the death of her alcoholic husband, Anna Metcalf leaves a high-powered career in the city to figure out what she wants to do next. When she heads off to visit her friend on the Rolling Stone ranch, she finds herself in a situation that can change her future forever, or end her life.
Cass Uley's tag cloud