Naomi McCullough
Biography
Naomi McCullough is a professor, an inspirational speaker, and the author of several memoirs and self-help books. She was born in Chicago but raised in San Francisco and studied at the University of Pennsylvania and St. John's college, Cambridge in England.

At the age of twenty-eight, a profound inner transformation radically changed the course of her life. The next few years were devoted to understanding, integrating, and deepening that transformation, which marked the beginning of an intense inward journey.
Having always been an avid reader, Naomi believes in the power of words to entertain, teach and transform lives.

When not writing feverishly, she likes to read and explore the different parts of the world. She is often found hiding behind a camera, taking wildlife photographs. Learn more by scrolling down the page and check out the different Books Naomi had published.
Books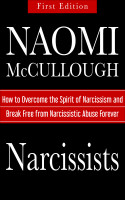 Narcissists: How to Overcome the Spirit of Narcissism and Break Free from Narcissistic Abuse Forever
by

Naomi McCullough
Have you felt like you've been walking on eggshells in your relationship for a while? Has your relationship started off strong where you felt over the moon, and now you're wondering what happened along the way? Maybe you're wondering why things have gotten so hard in your relationship with your significant other?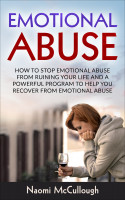 Emotional Abuse: How to Stop Emotional Abuse From Ruining Your Life and A Powerful Program to Help You Recover From Emotional Abuse
by

Naomi McCullough
"People say you need to be strong, smart, and lucky to survive hard times, war, a natural disaster, or physical torture. But I say emotional abuse—anxiety, fear, guilt, and degradation—is far worse and much harder to survive." ― Lisa See
Naomi McCullough's tag cloud