Tessa Buxton
Biography
Tessa Buxton knew she was going to be a writer pretty much as soon as she discovered the comma. Inspired by the work of Jayne Fisher, she's been writing since she was a small child, finishing her first novel at eleven.

Published for short stories and poetry by the age of fifteen Tessa then took a time out from publishing, but not from writing, whilst she garnered herself an advanced education in literature to better improve her work. She currently lives in Derbyshire with a small dog who owns her completely, an internet connection and new publishing credits to her name.

She has a novel currently available with Eternal Press called East of the Sun, as well as short comedy story called Fey. She is better known as the fan writer Seraphim_grace and her copious amounts of work can be read at seraphim-grace.livejournal.com.
Books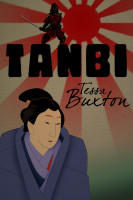 Tanbi
by

Tessa Buxton
In Japan a war is brewing, the ancient Samurai are rallying for one last attempt to convince the Emperor that he has terrible advisors. Sena is a calligrapher and it only affects him because it's his lover who is going off to fight, instead Sena must stay behind and remember and wait for his return.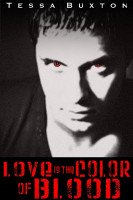 Love is the Color of Blood
by

Tessa Buxton
Dean is a lost soul, a hunter held in place by his vampire master, terrified he might need him as much as his Master wants him.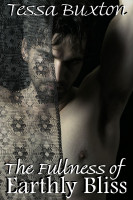 The Fullness of Earthly Bliss
by

Tessa Buxton
Marcus and Tvorceskiy are on the run, as much from themselves as the men who would kill them given the chance.
Tessa Buxton's tag cloud