Thabiso Tsietsi Lakajoe
Thabiso Tsietsi Bafana Lakajoe ke mongodi wa dithothokiso le dipalekgutshewe tsa Sesotho. Lakajoe ke mongodi ya lwanelang ditokelo tsa puo ya letswele hore le yona e tshwane hape e hlokomelwe jwaloka puo tse ding. Maqephe Buleha ke buka ya hae ya pele ya dithothokiso tsa Sesotho. O ngola ka Sesotho ho kgothatsa hape le ho kgothalletsa bangodi hore ba ngole dingolwa ka puo Sesotho le puo tse ding tse fumanwang Afrika Borwa. Ketso ena e tla phahamisa puo tsa letswele. Tse ding tsa dithothokiso tsa hae di phatlaladitswe ho ITCH Journal, Botsotso Online Magazine, Culture Review, BKO Magazine, Poetry Potion, 2017 & 2018 AvBob Poetry Competition, Love letters to My Child, 2015, 2016, 2017 & 2018 Sol Platjie EU Poetry Anthology.
More about Thabiso Lakajoe
About what inspires me to write, and my writing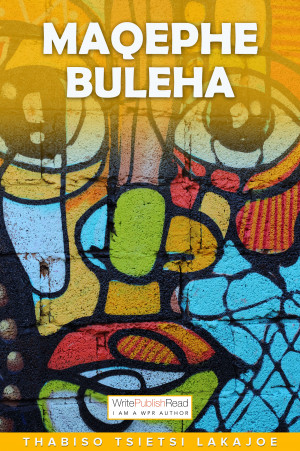 Maqephe buleha
by

Thabiso Tsietsi Lakajoe
Price:
$3.99 USD.
Words: 7,650.
Language: Sesotho.
Published: September 18, 2018
. Categories:
Poetry
»
African Poetry
Maqephe Buleha ke buka ya dithothokiso tsa Sesotho e ngotsweng ho kgothatsa tjhaba sa Rantsho ho tshehetsa le ho phamisa Sesotho. Bukeng ena mobadi o tla fumana dithothokiso tsa lerato, lefatshe, kgothatso nakong tse thata, tokoloho le bophelo.