Thabiso Mgidi VIII
Biography
I am Thabiso Mgidi. I was born in the small village called Syferfontein, around Limpopo province.I am known for writing short stories, poems and composing music beats. If you could follow whatever I do, it is either my music or my writing, you will absolutely realise that I am given extra ablity to let the world go crazy. I am also known for turning impossibilities into possibilities. If you want to know how, follow my writing.
Smashwords Interview
Books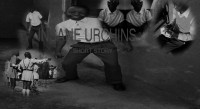 Insane urchins
by

Thabiso Mgidi VIII
Insane Urchins is a story based on the lives of a certain group of insane urchins at school and the strange thing they encountered one day on their way home.
Thabiso Mgidi VIII's tag cloud