Joshua Patterson
Biography
I am an artist, novelist, graphic designer, poet, and inspirational writer who is committed to making an unforgettable difference in this world that is sure to inspire future generations. A natural analyst and fervent thinker, much of my work is inspired by my contemplation, experiences, and interactions with the world around me and the society in which I have matured. I perceive messages in every aspect of existence, which explains the philosophical potency of my work. Furthermore, I am very creative, and have a particular knack for playing with words to generate artistic interpretations of a concept. One thing that I have learned in this life is that it is dangerous not to practice what you teach. That being said, I am intent upon inspiring the world not merely through my works, but through my life as well. I want the world to see the beauty and originality that results from living what one believes.
Where to find Joshua Patterson online
Series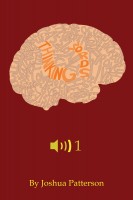 Thinking Words
by

Joshua Patterson
"Thinking Words" is a collection reflective and inspirational quotes written by Joshua Patterson. They are inspired by his experiences and contemplations.
Books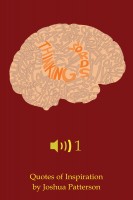 Thinking Words, Volume One
by

Joshua Patterson
(5.00 from 1 review)
Life presents before us inspiration on a daily basis. We receive this inspiration through what we experience first-hand, what we witness second-hand, and information received from secondary and tertiary sources. It is this "education" that has given birth to "Thinking Words," a collection of reflective quotes by Joshua Patterson intended to analyze the intriguing nature of life and living.
Joshua Patterson's tag cloud
Joshua Patterson's favorite authors on Smashwords