Fiona Macdonald
Biography
Fiona Macdonald was born in Melbourne, Australia, to British immigrant parents. Educated at Ruyton Girls' School, Kew, in Melbourne, she began studying at Deakin University to become a physical education teacher, but deferred her studies. She then worked in corporate group travel for 6 years, which progressed to working as a hotel conference and marketing manager for 4 years. Both of these careers were based on part-time hours due to contracting glandular fever at the age of twenty two. This turned into ME/CFS (Chronic Fatigue Syndrome) and she was ill for over twenty years. Eventually, after years of searching for the right medical assistance, she finally began to heal. She started a business in 2006 and is now running this from her home in Melbourne, Australia. It began as a dog walking business, but now has twenty five staff and is now also an animal actors agency for television and films. The website for her business is : www.caninewalkers.info
Books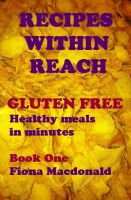 Gluten Free - Recipes Within Reach
by

Fiona Macdonald
Recipes Within Reach by Fiona Macdonald is a series of recipe eBooks available online. Each edition focuses on a different type of dietary requirement, with the first book in the series being excellent quality, quick, easy and cheap gluten free recipes.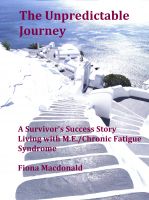 ME/CFS - The Unpredictable Journey
by

Fiona Macdonald
"The Unpredictable Journey" is a personal success story about having survived the trials and tribulations of the disease known as ME/CFS (Chronic Fatigue Syndrome). It is a detailed and informative account of living with and overcoming this debilitating illness. Discover successful coping mechanisms and management strategies to ensure that you can live a full and happy life.
Fiona Macdonald's tag cloud