Ty Manning
Biography
BDSM, S&M, whips, leather, chains, etc. He writes about it all. Gay adult fiction in the BDSM genre. Ty writes the smuttiest stories about the guy next door with the weird fetish, the college student exploring his sexuality, and the blackmailed business tycoon brought to his knees. If you're into creative BDSM and fetish stories, Ty's work is for you.
Books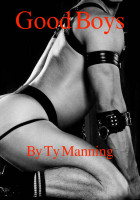 Good Boys
by

Ty Manning
Miles Sherwood has every sub in the city eating out of the palm of his hand. On his way back to continue his session with two slaveboys already in his hotel room, a third sub boy begs him for submission.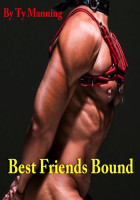 Best Friends Bound
by

Ty Manning
Shawn has been a willing and happy sub for Master Ryan for years. How will things change when Master Ryan reveals he has another pet and that he's Shawn's best friend?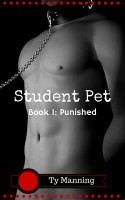 Student Pet Book 1: Punished
by

Ty Manning
At school he's your average Joe student... At home, it's time to slip on his collar and get on his knees. Stan must learn to balance his life and his fetish in the first installment of this series.
Ty Manning's tag cloud