Tom Gallier
Biography
Tom Gallier was born in Beaumont, Texas, to Texan/Cajun parents. He served 7 years in an Armored Cavalry Regiment (11th ACR Blackhorse Regiment), learning no useful skills. After the Army he went back to school to study electronics, figuring that would be a profession with job security. In 2008 he was laid off. It wasn't the first time or last time he was wrong. But while in school, and holding down a full time job, he began writing in his spare time. In the mid-nineties he had his first short story sale and publication. He shares his life with his wife and their Yorkie American Princess. He writes Fantasy short stories and novels.
Books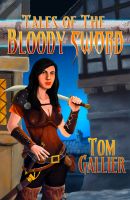 Tales of the Bloody Sword Tavern
by

Tom Gallier
Come join the fun as wild and wicked barbarian warrior Raven finds adventure in an ancient city of pirates and rogue mages. She attacks life with gusty and without apology, as she wrings out every drop of fun, danger, and adventure.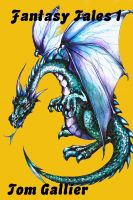 Fantasy Tales I
by

Tom Gallier
Seven Fantasy stories brought together for your reading pleasure. This collection is priced 1/2 of what all of the stories would cost if purchased individually.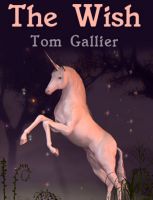 The Wish
by

Tom Gallier
A Fantasy short story of an innocent child, a corrupt city, and a unicorn.
Tom Gallier's tag cloud