Tony Craig
Biography
I am married, with four very grown up children and nine grandchildren.
I have experienced a varied career from building, shopkeeping, an hotelier, Independent Financial Advisor and more recently as an Internet marketer.
I have enjoyed marketing a few products and have now turned to publishing books online. I have published "Fight Off Cancer" so far and I am now working on a second book.
Books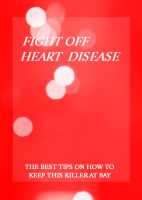 Fight Off Heart Disease
by

Tony Craig
(5.00)
In easy to understand language this book sets out to you show how to improve or reverse any damage done to the condition of your heart and cardiovascular system. You may have an educational interest in the subject or you may be concerned that you have not lived a particularly careful life and not ever considered the toll that it might have taken on your body, or suspicions of something wrong.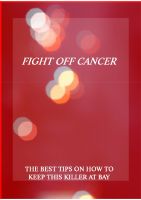 Fight Off Cancer
by

Tony Craig
(5.00)
In this version of Fight Off Cancer, there is a compilation of the lifestyle changes that can be made to help you avoid getting cancer. Starting with which foods to eat to give you good physical wellbeing and a strong immune system. Discussing many of the commercial products that contain known carcinogens, ending with some of the best known alternative treatments to fight off cancer.
Tony Craig's tag cloud