James Corley
Biography
James Corley was first active on the British SF scene in the New Wave era of the late 60s, early 70s, his novel-length books tended to be rollicking space operas loaded with ironic humour. Later (under other names) he became more prominent as a writer of thrillers and detective stories.
Books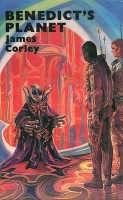 Benedict's Planet
by

James Corley
(5.00)
Benedict's newly discovered planet could make him a billionaire if he managed to get a sample of bohridium back to Earth but no one could explain events on the lost world that looked like a frozen earthquake. And were the mathematicians right when they predicted ships travelling in these phantom dimensions could slip outside of reality altogether?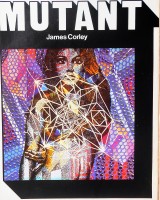 Mutant
by

James Corley
Short Story. The last link between the isolated marine research station and the mainland had been broken For two years the Sun had been pouring out increased radiation on every spectral band. The solar wind was now a hurricane, a sleet of atomic particles intense enough to mangle genes.
James Corley's tag cloud
Smashwords book reviews by James Corley
One Deadly Sister A Women Sleuths Mystery Romance (Sandy Reid Mystery Series #1) on Dec. 17, 2012

It's a professional level of writing – I feel lucky to get this free, I'm sure it will sell well at a commercial price. Good use of location, promises well for other books in the series

Watching Marilyn on March 11, 2013

Watching Marilyn is a well-crafted if idiosyncratic novel. Getting into the initial pages needs a concept shift as it's written like a hard-boiled 60's detective pulp but flavored with a 21st century hindsight that has you looking back knowingly. What you find is a glamorous and at the same time seedy world where politicians and movie stars (you know which ones) were under a lot less intrusive media scrutiny than they are now. So the rich and famous could get up to almost everything with only dark rumors as consequences. Unless of course someone has to be eliminated to preserve reputations! Yes, the book's fiction, but go with the flow, which is pretty fast-paced, and you get the feeling that it could all be true, though you'll never know for certain. Reading this story I enjoyed a ride through the dangerous mysteries surrounding the death of Marilyn Monroe, the Bay of Pigs and the Cuban Missile Crisis, with the bonus of a lot of nostalgia for an era when you could escape a nuclear explosion by ducking under the school desk! Those were the days.

The Reigate Poisoning Case: Concluded Second Edition on June 28, 2013

There've been many attempts to carry on the legacy of Sherlock Holmes and this is definitely one of the more successful. Faithful to the style and tradition of the originals (no 'modern' updating) the author clearly knows his stuff and adds his own imaginative twist to the casebook of Mr Holmes. Spoilers have no place in Holmesian stories but if you're a fan of the Conan Doyle originals you're sure to enjoy Hugh Ashton.