Tracy Gorman
Biography
From a very early age, writing was my passion. When I was ten I wrote my first full book, which my schoolteacher wanted to publish. And in my early twenties, I published a book of short stories with Janus Publishing Company.

When I married and begun raising my children, I used freelance journalism as a channel through which to quench my creativity. And it wasn't until I was thirty that I finally took a degree, followed by a masters in Social Policy and Criminology.

My love of crime fiction and TV dramas is what inspired my first novel, A Chilling Fate. Maturity, along with the fulfillment I've obtained through having a wonderful husband and four fantastic children, has made me more confident as a writer. And I am already close to completing my second crime fiction novel. I still watch the dramas. But now I have my own stories to create.
Books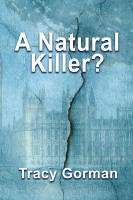 A Natural Killer?
by

Tracy Gorman
Frustrated by the lack of any real leads, Rose finds herself drawn to a box of files in the victim's home. Are its subjects somehow connected to the old lady's death? If so, what secrets could be terrible enough to justify such a violent murder?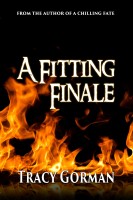 A Fitting Finale
by

Tracy Gorman
It's been five years since journalist Emma Blake helped catch one of London's most notorious criminals. But it's an achievement that's made her many enemies. So, when she finds herself back on the Debden Estate, tasked with a seemingly impossible assignment, she knows she has to be careful. Danger could be lurking around any corner.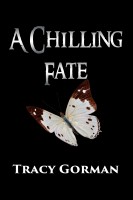 A Chilling Fate
by

Tracy Gorman
Something is going on at the Debden Estate and journalist Emma Blake is determined to uncover what it is. Since the death of her sister there ten years ago, she's been tortured by nightmares and feelings of guilt. And now her father's been attacked there, her sister's pendant found lodged in his throat. Can the connection be merely coincidence?
Tracy Gorman's tag cloud