Aaron Method
Biography
As I wander the country in my truck I am struck by both the places I find myself and the people I meet. The experiences I have affect me, both for good and for ill. My hope is that I can use my earnings from writing to establish and support a new organization, tentatively called The Transformative Society, that helps many people. My first book, Pineville, was inspired by a sight that does not appear in the book. Other stories flow from that narrative even if they seem widely divergent from it in terms of content or style.
Series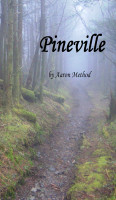 Origins of Shaw
by

Aaron Method
This trilogy follows Brady Shaw as he encounters and is shaped by the machinations of the mystic Circles of Enigma and the Brethren of Society.
Books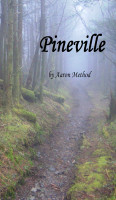 Pineville
by

Aaron Method
A young man finds his family caught up in a mysterious-- and deadly-- scheme that has long controlled a small Appalachian town. Content warning: Violence and supernatural themes.
Aaron Method's tag cloud