Stephan Masica
Biography
I've had a life-long interest in history in general and the history of the American West in particular. My other interests aside from writing are painting, sculpture, wood carving, travel, 60s Rock and Surf Music, and Fender guitars and tube amps.
Books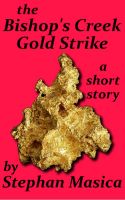 The Bishop's Creek Gold Strike
by

Stephan Masica
Archie Buford is about to strike it rich in the Bishop's Creek gold fields. He's got a problem, he's deeply in debt to Artemis Cain, a talented card sharp with a shady past. Cain has problems, too, a rich businessman with unforgiving ways who he was foolish enough to cheat at poker and two crooked investors who are demanding he make good on deals gone bad. Enjoy this fast-paced short story.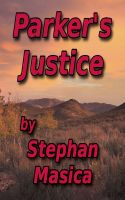 Parker's Justice
by

Stephan Masica
Nathan Parker, Civil War veteran and Sharpshooter struggles to rebuild his shattered life after his young son is killed during Quantrill's raid on Lawrence, Kansas. He wants desperately to find the killer, but without a name, there is no place to start his search. A shadowy figure from his past comes back to haunt him and ultimately sets him on his search for justice.
Stephan Masica's tag cloud