Trevor Maddison
Trevor Maddison is an author with some real life experience having begun the first ten years of his career as an engineer with British Coal. He lived most of his life near Sherwood Forest, Nottinghamshire, England where he raised a family, and studied in Nottingham to obtain a B.Sc.(Hons) Degree in Mechanical Engineering where he gained awards for mathematical and computer research. After leaving the mining industry that research became the basis of a new phase of his life developing high level engineering software which he owns and continues to sell. Trevor is now an accomplished scientist, mathematician, software developer and inventor. Throughout Trevor's career writing and communication have been key skills for his job, so at the age of fifty Trevor decided it was time to express himself through books. This has produced a range of expressions from philosophy to comedy, that draw on his life experience, where he has been able to convey not just his thoughts and views on life, but also able to share his well developed sense of humour.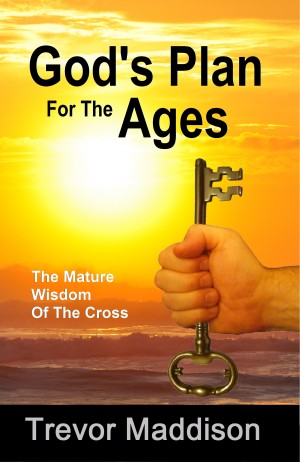 God's Plan For The Ages
by

Trevor Maddison
God's Plan for the Ages is a reasoned theology of the Christian faith, written largely without theological language, exploring God's plan and purpose for the world and for the ages, including the whole reason, purpose and wisdom of the cross of Christ.