Christopher McGarry
I am an author, freelance writer and magazine editor who lives in Prince Edward Island, Canada. Since graduating from the journalism program at Holland College in Charlottetown, PEI, in 2006, I have written for several publications including The Atlantic Catholic Magazine, Vermilion and Area Voice (Alberta), The Eastern Graphic (PEI), G! Magazine and the Interim Magazine from Toronto. Since 2008, I have been writing for Canadian Firearms Journal and served as editor for the national publication from April 2014 to May 2015 . Additionally, I review plays for the Buzz Magazine in Charlottetown. In 2011, I published my first novel, Unforeseen Fury. On December 31, 2015, I released my third novel, When the Guns Were Turned On Us.
Summer of Fear
Here is the book trailer for Summer of Fear by Christopher McGarry being released in November 2014.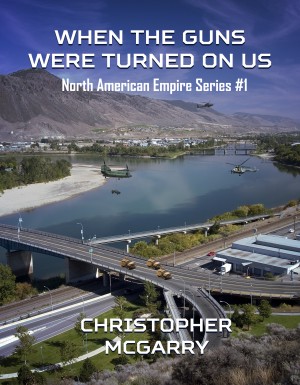 When the Guns Were Turned on Us
by

Christopher McGarry
A horrifying global conflict ravages the planet. The world economy has collapsed, leaving a firestorm of fear and anarchy in its wake. The once free nations of the United States and Canada have been merged into a nightmarish totalitarian North American Empire.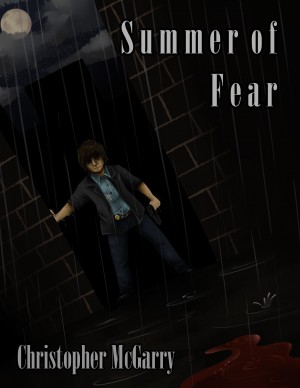 Summer of Fear
by

Christopher McGarry
(5.00 from 1 review)
Antonio Guardini, a hard-edged though tactful New York police detective, devout Catholic and prolife activist, must put his personal beliefs aside as he hunts down a cunning assassin who is murdering abortion doctors.
I Am: Emptiness on June 17, 2015



Chilling, Unique Read 'I Am Emptiness' is one of the most interesting fiction novels I have picked up in quite a long time. The tone of the story is quite unsettling at times and also dark. I enjoyed getting to know the main characters, particularly Robert, Emma and Miriam. The author's sense of description is impeccable, as is his ability to use the English language. Overall, 'I Am Emptiness' is an outstanding book. I enjoyed it from beginning to end. If you have time, pick it up. You won't be disappointed.