Tunbridge Wells Writers
Publisher info
Tunbridge Wells Writers is a writers collective operating from the beautiful spa town of Tunbridge Wells in England. Formed in 2010 it is made up poets, fiction and non-fiction writers, bloggers and other waifs and strays.
Where to find Tunbridge Wells Writers online
Videos
Auditoury Videos
A sample from our Auditoury Project read on location in Tunbridge Wells. The Toad is a poem written and read by Jess Mookherjee at the Toad Rock in Rusthall.
Books
Fright Night
A thrilling new collection of short stories for Halloween brought to you by the Tunbridge Wells Writers. These thirteen tales of encounters with the supernatural range from circus freaks to fairground gypsies, bloodthirsty pets and a supernatural being you really don't want to find in your attic. Enough psychological suspense and all round creepiness to send a shiver down your spine.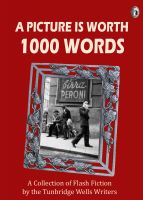 A Picture is Worth 1000 Words
One image and twelve unique stories from the Tunbridge Wells Writers. Who is the man walking past the Peroni advertisement? What relationship does he have to the two old men? What sinister business are they discussing? And where did that dog come from? Enjoy these twelve stories about a seemingly insignificant moment captured in Italy, preserved and misunderstood thereafter.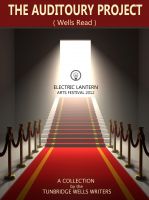 The Auditoury Project
(5.00)
TW Writers have joined forces with the Electric Lantern Festival with a new take on the conventional museum audio-tour. Imagine any English town as a kind of museum or a series of strange artworks. What if you could take an audio-tour of the buildings and places? These twenty pieces will take you on a surreal tour of the urban landscape through the unique perspective of the TW Writers Collective
Tunbridge Wells Writers's tag cloud