Ty Spencer Vossler
Biography
Ty Spencer Vossler, MFA, is the Xman (ex-farmer, ex-truck driver, ex-powerlifter, ex-cop, expatriate). He currently lives in Tlaxcala, Mexico, with his BMW (beautiful Mexican wife) and daughter. He has taught English and creative writing for twenty-three years, and currently is a professor for the Colegio ADA in Puebla, Mexico. His rich life experience has shaped his writings into a reflection of contemporary society. Vossler's published short stories, essays, and poetry have won worldwide acclaim. He attributes his original and creative work to the fact that he shot his television over two decades ago. To learn more about Vossler, visit: www.tyvossler.com.
Books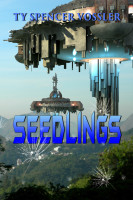 Seedlings
by

Ty Spencer Vossler
A brilliant, unhinged, computer software engineer facilitates the domino effect when he invents a drinkable nanochip, linking users to the Internet with a blink of an eye. The chip is engineered so that, with time, users can't disconnect, resulting in unimaginable horrors. After the damage is done, a few amazing survivors are left to fight against the alien presence.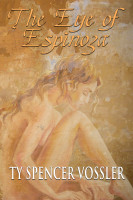 The Eye of Espinoza
by

Ty Spencer Vossler
Paul stressed about the mural as its universe expanded like a filthy big-bang theorem. The ceiling was littered with naked bodies, intertwined, engaged in every decadent act know to man and beast. Paul yearned for a return to the time when their fantasies were safe, a time when he didn't feel so goddamned inadequate.
Ty Spencer Vossler's tag cloud