U. Cronin
Biography
Born in the country town of Ennis, Co. Clare, Ireland in 1975, I now live in Madrid with my partner and two young daughters and work in a research institute. While I was always a hungry reader and harboured vague notions of being a writer, as a young man writing was the furthest thing from my mind; after leaving school, I did a B.Sc. in Biotechnology in Galway's NUI, an M.Sc. in Plant Science in University College Cork and a Ph.D. in Microbiology in the University of Limerick, the plan being to dedicate my professional career to scientific research. While having written extensively within my technical scientific field, I had never contemplated becoming a writer of fiction until a road-to-Damascus moment on the N69 between Listowel and Tarbert, Co. Kerry in the summer of 2011. Since then, most of my spare time has been occupied with writing. In whatever other free moments I have, I like to listen to music, play the guitar and garden (which here in Madrid means a lot of watering of plants and spraying for red spider mite). My ambition is to become as good a writer as I possibly can, eventually freeing myself from the cold clutches of science and earning a living through my scribblings. The type of writing that excites me is honest, intelligent, well-constructed and richly descriptive.
Where to find U. Cronin online
Books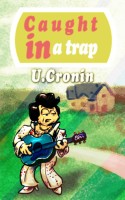 Caught In a Trap
by

U. Cronin
Price:
$3.99 USD.
Words: 49,580.
Language: English (Irish dialect).
Published: November 23, 2015
. Categories:
Fiction
»
Literature
»
Literary
An unlikely musical collaboration springs up between middle-aged Elvis "embodier", Declan Rigney, aka Elvis, and young electronic music producer, Darragh O'Loughlin. Questions hang in the air after each recording session at Graceland, Attyslany North, Co. Clare, Ireland. Is Elvis's Pricilla, Ciara, a shut-in? Why and when did Declan become Elvis? Is Ciara moving from Elvis's arms into Darragh's?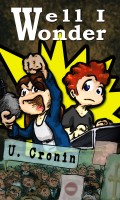 Well I Wonder
by

U. Cronin
It's 20 years since Alison Lennon's murder. Fergus Connolly, her former campus radio producer, stumbles across a Facebook page in her name. Is this the work of her still-at-large killer? To find the culprit, Fergus delves into his past — the radio show, Ireland's bitter divorce referendum, 1990s Galway, his relationship with the brilliant, beautiful but troubled Alison. Will he solve the crime?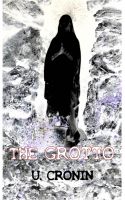 The Grotto
by

U. Cronin
A statue of the Virgin Mary starts to move, drawing thousands to the Irish village of Loughermore, but something far from divine is behind the miracles. The locality is sickened by a series of animal mutilations and horrific murders at the heart of which is an ancient and malign Entity — an aes sídhe. Can Mac learn to harness the magic of stone circles to defeat It before It gains physical form?
U. Cronin's tag cloud