Gennady Burlachenko
Biography
The author is Gennady Filippovich Burlachenko, PhD of Geographical Sciences, Associate Professor. Russian. Born in 1938 in Rostov-na-Donu in a family of military personnel. Served as a private soldier in the Soviet Army from 1957 to 1960. Graduated from the Geology-Geographic Department of Kuibyshev Tomsk University with special subject of Geography (Tomsk). Lived and worked in Novosibirsk. Now lives in Novosibirsk Science Centre. After graduation worked in the expedition of aerogeodesic enterprise in the position of the editor of large-scale topographic maps (for 6 years), then in the planning organization as a senior engineer of the Department of regional planning (for 3 years). For about 40 years was a teacher in the institutes of higher education and second employment as a senior researcher in the Institute of Economy and Industrial Engineering of rhe Siberian Branch, RAS. For the last years, in addition to other courses, gave lectures on "The geography of tourism". This book is the experience gained during delivering this course.
Where to buy in print
Books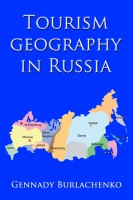 Tourism Geography in Russia
by

Gennady Burlachenko
Книга "География туризма в России" посвящена территориальной организации туризма в России, размещению рекреационных ресурсов, туристской инфраструктуры, условиям и особенностям развития туризма в различных районах страны. Впервые в географической литературе подробно охарактеризованы туристские зоны федерального значения. Книга может быть рекомендована всем, кто интересуется туризмом в России.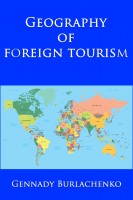 Geography of Foreign Tourism
by

Gennady Burlachenko
Книга "География зарубежного туризма" посвящена географии туризма в различных регионах мира. Рассмотрена ситуация с развитием туризма в мире в целом, а также в некоторых странах Европы, Азии, Африки, Северной и Центральной Америки, Южной Америки, Австралии и Океании. Книга будет полезна туристам и всем лицам, интересующимся туризмом.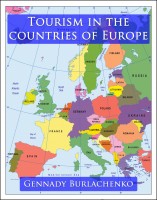 Tourism in the Countries of Europe
by

Gennady Burlachenko
Книга "Туризм в странах Европы" посвящена географии туризма в странах Европы. Рассмотрена ситуация с развитием туризма во всех, без исключения, странах Европы. Книга адресована всем тем, кто интересуется странами зарубежной Европы, их туристскими возможностями. Книга будет полезна туристам и всем лицам, интересующимся туризмом.
Gennady Burlachenko's tag cloud