Uncle Richard
Biography
"Uncle" is an honorary title bestowed on a close, male friend embraced by a good Southern family. When my friends Ed and Janice so embraced me, I was lucky enough and honored to become "Uncle Richard" to their two children. When their daughter (now my niece Jenny) married, I became Uncle Richard to her husband and, eventually, to their two children. "Uncle Richard" became the perfect persona to write stories for all nephews and nieces everywhere.
Books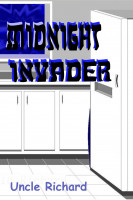 Midnight Invader
by

Uncle Richard
The sound woke Bear. Immediately, he recognizes the raspy sound and is filled with fear. Bear runs through the dark house, desperately looking for his best friend, now missing at midnight. Bear finally finds Jim who is backed hard against a door and is petrified by the "big, so very big" thing lurking in the shadows--watching him.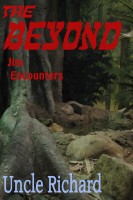 The Beyond
by

Uncle Richard
Jim hears an eerie, giggling noise that no one else does. The noise comes from a place where he is not allowed to go alone—"The Beyond." Jim talks his Uncle into going there with him on a journey--a scary adventure to confront the dark, the strange, and the unknown creature that lives there. Jim must also pass the creature's three-part test in order to save two lives--a baby's and his own.
Uncle Richard's tag cloud