Ross Brown
Ross Brown is a retired pediatrician in Richmond, Kentucky.

Roots run deep for a mountain boy, born in Hazard, Kentucky in 1946. Dr. Brown's father was a well-loved country preacher in Perry County. He loved the mountains and mountain people, and Ross learned from him. Dr. Brown's heart forever belongs to those wooded hills, those ridges and valleys, and the warm-hearted folks who make those hills their home.

After high school Ross attended Davidson College where he met Cathie, the love of his life. They married after she graduated from Queens and enjoyed four glorious years in Lexington, Kentucky while Ross finished medical school and a pediatric internship. A two-year stint at Fort Campbell, bolstered Dr. Brown's pediatric credentials and paved the way for completion of his residency.

After completing his pediatric training, Dr. Brown established the first pediatric clinic in Estill County—where the mountains kiss the Blue Grass. While parenting a family of their own, Ross and Cathie willingly embraced the challenges of rural pediatric care and became recognized advocates for Kentucky's special-needs youth. Ross has been blessed with a loving family including eight active grandchildren, and after twenty-seven years in practice, he has now retired to garden, write, and spend time with family.

Dr. Brown lives in Richmond, Kentucky with his wife Cathie. This is his first novel.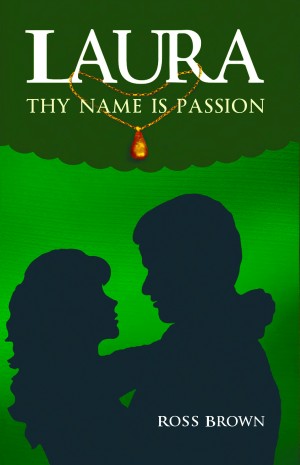 Laura, Thy Name is Passion
by

Ross Brown
Set in Appalachia during the mid sixties Laura tells the story of a young teenager struggling to understand her heart as she deals with her family and the realities of a world that doesn't seem to understand her or the passion she feels. Hold on for your life as her roller-coaster takes you along for a ride you will not soon forget.