Vance Simms
Biography
Vance Simms is the proud father of Nathan, and will confess this to be his most important accomplishment. In addition, he is the Founder and CEO of Father Matters, Inc., a nation wide nonprofit organization of "fathers mentoring fathers". He is also the President of Brynell Publishing, Inc., and has been working on a line of clothing for men called Father Gear™. He is a visionary with a goal of "turning the hearts of men back to their children and families". Vance has been featured on various television and radio stations throughout the United States. Mr. Simms has also received the "Spirit of Excellence" Award from KNTV Channel 11 for outstanding community service in California's San Francisco Bay area. Numerous articles have been published about Father Matters, including a feature story on Vance and Father Matters which appeared in the national magazine Focus on the Family. Mr. Simms is also the host of the "Father Matters Family Hour" Radio Show.
Where to buy in print
Books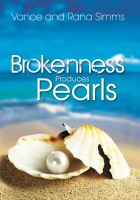 Brokenness Produces Pearls
by

Vance Simms

&

Rana Simms
"In spite of your past and current situation, your brokenness can produce a pearl"... In BROKENNESS PRODUCES PEARLS Vance and Rana persuasively and passionately, articulate a powerful, experienced-based message targeted to help you embrace the intrusions that have made a mark on you and your life.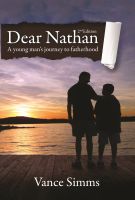 Dear Nathan: A Young Man's Journey to Fatherhood
by

Vance Simms
"Dear Nathan: A Young Man's Journey to Fatherhood" was first published in 2001. "Dear Nathan" is the true story of Vance's triumph over his fatherless childhood, his out-of-control adolescence, and his becoming a father to his oldest son Nathan at the young age of twenty-two. With the odds against him, he fought to be the father to his son that he did not have growing up.
Vance Simms' tag cloud