David Hunter
Biography
David Hunter was born in Scotland and his life has gone steadily south from that point. Handicapped by an English education, his historical career low-points include: hole-digger, stone-trundler, sales monkey and can-carrier. Today he is responsible for the misdelivery of a substantial quantity of the nation's post. His delusions of adequacy now extend to imagining himself a writer.

His stories might appeal to those folk who hanker after some old-fashioned, fast-paced sword and sorcery, but who think the likes of Howard and Martin are a bit too lily-livered.

If you just buy one of his stories, he recommends The Berserk and his Wife, although he'd be very pleased if you liked it enough that you bought others too.
Books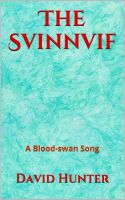 The Svinnvif
by

David Hunter
A wintry tale of death and deceit. When a remote village is threatened by horror in the night, the mysterious and beautiful svinnvif comes to their aid but brings with her peril and her own desires.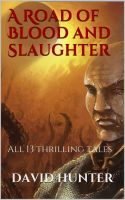 A Road of Blood and Slaughter
by

David Hunter
Relentless, fast-paced action set in a pitiless world of swords and sorcery where only the ruthless and cunning may hope to survive. Follow the calculating and lethal Artemo, and the brutal but charismatic Horsa, as they carve intertwining paths through lands where acts of despicable evil are performed in pursuit of noble goals and where heroism is likely the last resort of fools.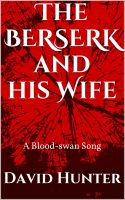 The Berserk and his Wife
by

David Hunter
A grim yet stirring tale of a family defending their lonely homestead against savage sea raiders; and of the complex love that exists between the hulking, dull-witted Headho and his wife, the strong-willed and fiery Elfswitha. It is a violent tale leavened with a little humour and softer moments of calm amidst the struggle.
David Hunter's tag cloud