Vernon Froneman, Sr
Biography
With 25 years of experience, in management, being an entrepreneur, sales, customer service, and having completed Life Coaching courses abroad as well as a NLP certified practitioner qualification, I do believe that I have the necessary tools to bring about tranformational change in your life. At my present age of 51, I find myself going through tremendous change, in my day to day living. The world we live in commands this, however we also need to be able to step back and take account of where we are at, and whether our life path synergises, with where we want to be daily. So change is inevitable, however being present is absolutely crucial in our daily quest for all that is beneficial - for not only ourselves but also those we surround ourselves with. Contact me on vernon@vernonfroneman.com, with your contact details and I will give you a call to set up a half hours consultation, so as to see; if we can determine a transformational way forward in your life!!!
Where to find Vernon Froneman, Sr online
Books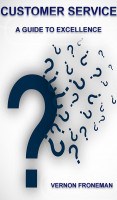 Customer Service A Guide to Excellence
by

Vernon Froneman, Sr
This eBook covers many of the requirements of Customer Service, but beyond this gives the reader insight to NLP practises, so as to bring about levels of Excellence in Customer Service.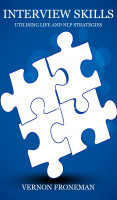 Interview Skills Utilising Life and NLP Strategies
by

Vernon Froneman, Sr
Price:
$4.95 USD.
Words: 11,220.
Language: Commonwealth English.
Published: November 18, 2017
. Categories:
Fiction
»
Business
NaNoWriMo 2017 book. Last updated 2017-11-18 01:57:21
As a life and NLP coach, I have compiled this book to not only deal with the logical rudiments for interview skills. I have also incorporated Life and NLP strategies, so as to gear the applicant for jobs, with the edge in gaining rapport, and providing all that is required in a holistic way.
Vernon Froneman, Sr's tag cloud