Vicki Rutherford
Biography
Vicki Rutherford joined the writing world later in life, after a business career. Writing about the oceans comes naturally to her. As a child, her grandfather's knowledge of the seas fascinated Vicki, as did his stories about sailing his sloop on Lake Superior. As an adult, she's lived near both the Atlantic and Pacific Oceans. She continues to enjoy learning about the seas and their mysteries.
The stories in "Sailors' Yarns & Tavern Tales" are some of the unusual happenings at sea that Vicki has collected over the years. One of them, A Ship Crewed by Skeletons, is a piece of Bermuda history that inspired her soon to be released book, "Chad of the Cobra".
Vicki Rutherford resides on Vancouver Island in British Columbia with husband Donald and daughter Susan.
Books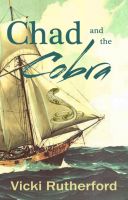 Chad and the Cobra
by

Vicki Rutherford
Adrift on a sinking, derelict ship, Chad hopes for rescue. When all seems lost, an American privateer appears. But he won't be going home to Bermuda. He will be seeking sunken treasure, battling pirates, and surviving hurricanes. When the privateer finally heads for Bermuda, Chad wonders if his parents will recognize him. And what will they think of his shipmates and an enemy who followed him?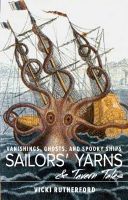 Sailors' Yarns & Tavern Tales: Vanishings, Ghosts and Spooky Ships
by

Vicki Rutherford
Ships found drifting with no crew aboard. Lighthouse keepers haunted by the Grey Lady. Ghosts of drowned sailors photographed swimming. Shiver me timbers! These twenty strange tales of mysterious disappearances and eerie events will leave you wondering. Whatever their authenticity, such sailors' yarns from the past 400 years are always entertaining.
Vicki Rutherford's tag cloud