Vincent Clasper
Biography
Vincent Clasper should probably get out more. Unfortunately reality and other people interfere with his cognitive processes. He lives in various places, often relying on the kindness of the few friends he does have for places to crash, dividing his time between London, Edinburgh, Oslo, Vienna and New York. Mostly, though, he lives in his own head and is currently single.
Where to buy in print
Books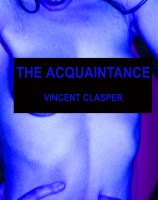 The Acquaintance
by

Vincent Clasper
A casual acquaintance becomes a whole lot more... erotica for the 21st century.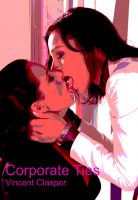 Corporate Ties
by

Vincent Clasper
Leslie is in a tight spot. After some particularly wild antics at the last office party, she finds herself under the scrutiny of her boss, Sam Walker. Her career's under threat and she's faced with a difficult decision: lose her job or allow herself to be blackmailed by the sex-starved feminist Walker, who makes a startling – and kinky - proposal.
Vincent Clasper's tag cloud