Virginia Smith
Biography
: Virginia Smith is the author of twenty Christian novels and over fifty articles and short stories. An avid reader with eclectic tastes in fiction, Ginny writes fiction in a variety of styles, from lighthearted relationship stories to breath-snatching suspense. . Her books have been finalists in ACFW's Carol Award, the Daphne du Maurier Award of Excellence in Mystery/Suspense, the Maggie Awards, and her romance novel, A Daughter's Legacy (Love Inspired, June 2010), recently received a 2011 Holt Medallion Award of Merit. She and her husband divide their time between Kentucky and Utah, and escape as often as they can for "research trips" (or so she says) to scuba dive in the warm waters of the Caribbean. Learn more about Ginny and her books at www.VirginiaSmith.org and on Facebook at http://www.facebook.com/ginny.p.smith.
Where to find Virginia Smith online
Books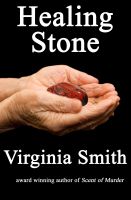 Healing Stone
by

Virginia Smith
A dying prince, constrained abed; A king, with grief he cannot shed; A crone, with healing stone and dread; A land rejoices. Death has fled. In response to an ancient prophecy, an old woman reluctantly agrees to her king's request to heal his son with a magic stone. But will the boy survive his healing, or will history repeat itself?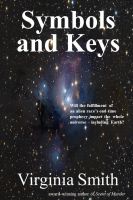 Symbols and Keys
by

Virginia Smith
Captain Curtis Thorndike has been sent to the planet of Utlend to witness a momentous event – the end of an alien world. Because he has no use for religion, he's skeptical of his Christian first officer's claim that the Utlenders' long-anticipated Final Journey will impact the entire universe, even all the way back to Earth. But what if Thorndike is wrong?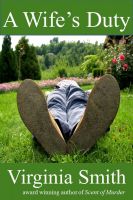 A Wife's Duty
by

Virginia Smith
Mary Sue knows a wife's duty is to tidy up after her husband, no matter how messy the task. But does that include cleaning up a murder scene?
Virginia Smith's tag cloud