William Millward
Biography
I was born in the inner city area of Moss Side, in Manchester, England in 1949. I now live in Wollongong, a small coastal city, about eighty kilometres south of Sydney in Australia. The two places couldn't be more different and it has been an interesting journey between the two.
I have been married for forty five years to a beautiful and intelligent woman, Janette, and we have produced two beautiful and impressive daughters. Now we have two amazing grandsons that have the abilities to succeed in any field of their choosing. I am smugly content with my lot.
I am content because I recall the limited range of options available to a working class boy from a poor inner city area; and have a deep sense of gratitude to the dedication of a few significant teachers within the state education system that helped me through the gates into tertiary education. It is because of this educational opportunity that I have been able to chart a course in life that has provided a comfortable income and a satisfying career as a visual artist.
We moved to New Zealand in 1977 and stayed there for twenty years being employed as an academic in visual arts. However, when our daughters became independent we decided to engage in further post graduate education, just for the fun of it; consequently we sold our house in Auckland and moved to Australia where I completed a Doctorate in Creative Arts from The University of Wollongong. Since then I have I painted and exhibited annually at a Sydney gallery until it closed a few years ago.
I have always thought it was a great tragedy that John Lennon was killed and that we have been denied the opportunity to witness him growing into old age. I would have liked to see how he developed, not only as a person, but also as a musician. One of my great joys is to watch and listen to ageing men and women up on stage strutting their stuff and I feel that it is a great pity that we have been denied the chance to be entertained by an ageing John, Paul, George and Ringo.
This is my attempt to bring John back into this life and imagine how he might have developed. Of course he was a flawed individual and I have been very generous to his character, but I make no apologies; I am a sentimentalist and a romantic; and as Janette says, a bit of a dreamer.
Books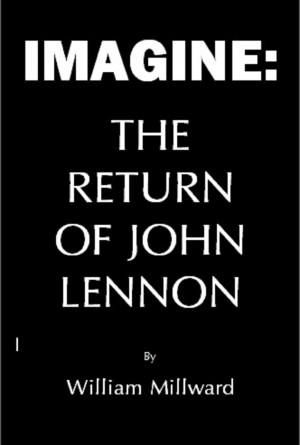 Imagine: The Return of John Lennon
by

William Millward
This story imagines the possibilities of a world where John Lennon is alive. It is set in 1997; John has been living safe and well in a parallel universe, but finds himself transported to this world. It charts his journey to reconnect with friends and family whom have believed him dead for the past seventeen years. Essentially, this is a story about love and loss and what might have been.
William Millward's tag cloud