Eduardo Casas
Biography
ABOUT THE AUTHOR

Born in Havana Cuba, Ed now lives in Coral Springs Florida. His experience as an auditor has spanned over 20 years. He has conducted numerous audits and fraud investigations of many types of companies, in many industries, in several countries. He audited banks during the commercial loan failures of the seventies and now he has had a ringside seat during the mortgage industry's recent debacle, leading to the current mass unbridled foreclosures.

His profession requires him to relate to individuals at all levels of the hierarchy. "The people one meets during these encounters run the gamut of human personalities. The combinations and permutations of physical, emotional, and mental characteristics of these individuals provide a never ending pallet of characters."

His work requires a thorough knowledge of each business' operating processes and the economic and financial environment in which they flourish or fail. He has traveled to many international locations and has dealt with all kinds of financial situations, providing a myriad of experiences, from which Ed has drawn on for inspiration for his stories. You can find Ed's published essays "Tell It like It Is," and "The
C-level Auditor" on the internet. He has created numerous "what if" scenarios, and has devised plans identifying the existence of fraud. It turns out that this same process has proven to be very suitable and adaptable to fiction writing.
Books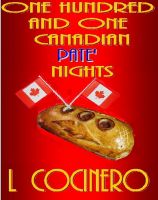 One Hundred and One Canadian Pate Nights
by

Eduardo Casas
A Book of Of Over One hundred pate recipes For those who are not familiar with this heavenly amalgam, here is a bit of history. What is pâté? Pâté (pronounced "pah-tay" is French for "pie." It is traditionally served baked in a crust (en croûte) or molded as a terrine. The crust, , was not originally intended to be eaten, but to hold the pâté together.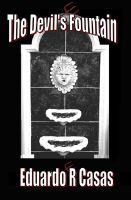 The Devil's Fountain
by

Eduardo Casas
The story of the disapearance of a wealthy Florida couple, who have been missing for over six years. A startling discovery is made after forensics accountant Ed Castillo accepts a project to inventory and value the bequeathed assets of a large estate belonging to the Gardners. They were the wealthy couple who left the lucrative, and now bitterly contested, yet to be adjudicated will
The Devil's Auditor
by

Eduardo Casas
This book is predominantly a murder/mystery, however, if you saw WALL STREET –MONEY NEVER SLEEPS, this novel will answer questions raised but never answered. This novel will go behind the scenes to explore, not only the issues of what caused the meltdown, but also critical things that are hardly mentioned.
Eduardo Casas' tag cloud