Rod Mertes
Biography
I'm a Chicago native that has driven from coast to coast three times, (living in many places in between) and finally anchored in Tennessee. I served in the United States Navy as a hospital corpsman, (medic), and did a three year tour with the United States Marine Corps as a combat trained medic. After the service, I pursued a retail career and have been constantly involved with that in one capacity or another, (mainly store manager or district manager), and even tried my own personalized products business for a few years. I've always enjoyed writing, but my job and family always seemed to consume most of my time. One day I added novel publication to my bucket list, and shortly thereafter I dedicated myself to writing on a daily basis and have been doing so ever since. My first story was actually published in Evergreen magazine as a non-fiction piece about 20 years ago. I've also dabbled with poetry, but nothing too serious.
Books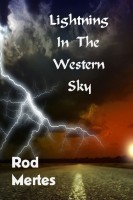 Lightning In The Western Sky
by

Rod Mertes
Price:
$0.99 USD.
Words: 118,420.
Language: English.
Published: June 9, 2014
. Categories:
Fiction
»
Romance
»
Paranormal
Lightning In The Western Sky takes a brand new and completely different look at what happens when a salesman, Mitch Cooper, comes across a magic oil lamp. He is completely surprised to learn from the "genie" that instead getting three wishes, he has to grant three wishes. Should he fail to grant the wishes in the prescribed time frame, then three of his worst nightmares will come true.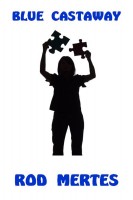 Blue Castaway
by

Rod Mertes
Price: Free!
Words: 84,890.
Language: English.
Published: May 8, 2014
. Categories:
Fiction
»
Horror
»
General
Blue Castaway is a fictional account of a man, that must depart his normal lifestyle to fulfill the curse placed upon him after accidentally ending the life of a witch. He discovers a possible end to the curse when he encounters a Midwestern girl. She is in possession of a jigsaw puzzle with extraordinary, supernatural properties that used to belong to the witch. It's not what he expected at all.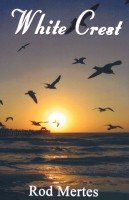 White Crest
by

Rod Mertes
(5.00 from 1 review)
White Crest is ultimately a love story devoid of explicit sexual content, that involves intrigue, suspense, danger and a bit of supernatural assistance. Mackenzie Mason is a single, stressed-out professional woman who takes a vacation. While on that vacation, she makes a new friend, deals with a stalker and works a jigsaw puzzle with extraordinary properties that changes her life forever.
Rod Mertes' tag cloud