Wavell Cowan
Biography
Attended McGill University in Montreal, graduating with a degree in mechanical engineering. Attended graduate school at the Institute of paper Chemistry, in Appleton, Wisconsin, graduating with a PhD in physics and chemical engineering. Worked (1959-63) as Technical Director of a Scottish papermill in Glasgow. Began a career based in Montreal (1964) as an independent scientist, founding a number of development companies, publishing his scientific work regularly over a professional lifetime, securing half a dozen patents supporting development work under royalty agreements, as well as for a line of new technology test instruments, manufactured, marketed and sold to pulp and papermills world-wide by his own company, Pulmac Instrument International. In 1978 he moved his business to Vermont, where he currently resides. His retirement years have included writing and publishing a book, "Science in the Pulp and Paper Mill", serving 6 years on a local school board, 8 years as pro bono consultant and board member for the Vermont Philharmonic, and co-founder of an on-line small business training center.
Books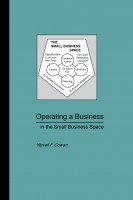 Operating a Business in the Small Business Space
by

Wavell Cowan
This book is the outcome of Wavell Cowan's 40 years of experience running his own small businesses and a15 year project of study and analysis generalizing his ideas for successfully operating a small business that reflects his recognition that as a unique species of business, effective small business training is fundamentally different from that conventionally offered as business education.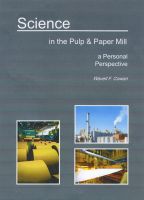 Science in the Pulp & Paper Mill ... A Personal Perspective
by

Wavell Cowan
This book includes the scientific work that introduced the Pulmac fiber quality numbers and presents the empirical evidence for how fiber quality testing can be used to help solve pulp and papermill problems. Further, based on the author's own experiences, it provides a rich anecdotal survey of how science can be best used by technical people to solve problems that enhance mill profitability.
Wavell Cowan's tag cloud